When I was first approached to do a review for the Creative Zen Air Earphones, I was less than keen. I've done some reviews for headphones already and don't enjoy the sensation of wearing in-ear headphones. It's also report season at my school, so I am drowning in work. However, the editors at DRN insisted that these weren't a normal set of earphones and that they were worth my time. 
Creative Zen Air Earphones are unique in that they use head and ear mapping to create a 'Super X-Fi' experience. This technology is supposed to augment headphones to create a "professional, multi speaker system" like – acoustic experience. I'm a sucker for a good sales pitch and, after reading reviews of this tech, I was ready to be wowed by a Christmas miracle.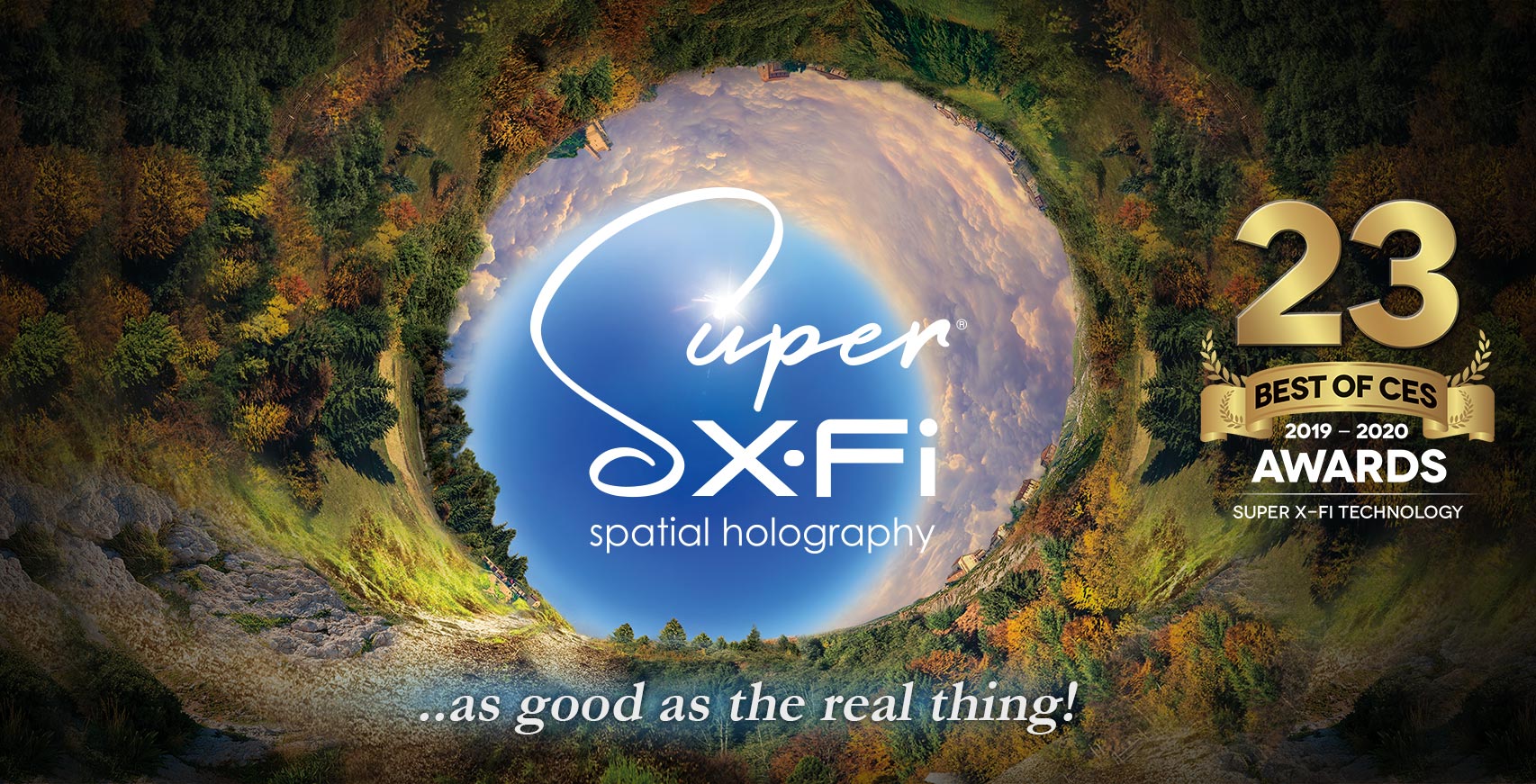 First Impressions
I do love it when big things come in small packages and the Creative Zen Air Earphones are a very small package. With only a few absolutely necessary pieces of soft plastic to protect the connection points, it seems that sustainability was considered in the packaging design. The Zen Air comes with very little fuss: a very short charging cable, a charging case with a slick magnetic closing mechanism and a single push button, and a selection of ear tips to suit a range of different ear shapes. The case itself can be placed on a wireless charger and the earphones charge lasts for 18 hours idling or 6 hours of play time. There is a quick start guide with QR code links to app software and a manual. You may think a manual is overkill for earbuds but you would be very wrong.
The surface of each earphone is like one big capacitive sensing button. I am not the biggest fan of capacitive sensing buttons as for me there is never enough haptic feedback to convince me that I have successfully pushed them. However, it is amazing to see how many different functions they have coded into these two buttons along with the single push button inside the earphone case.
Set Up
There is quite a bit of set up for these earphones. You can pull them out of the case and start to use them as a generic set of bluetooth earphones but if you want to get the full experience of these earphones, you need to use the SXFI app. Once you have registered yourself and your device, you are then prompted to map your head. For this you definitely either need a friend or a room full of mirrors, I had the latter. The app takes a print of both of your ears and the shape of your face. This is like face ID for iPhones but is made much more difficult because you need to perfectly frame your ears.
Beyond the ear mapping, the app itself features a pretty basic equaliser with a solid range of presets. It also features a music player that syncs with your apple music tracks. I'm unlikely to ever use the inbuilt music player but I did enjoy adjusting the equaliser while playing music on other apps. Overall, it was not the simplest set up of any tech product but understandable given the need to map my head. 
In Use
Ultimately these earphones meet the hype. When you listen to music with them, especially binaural tracks, you do feel like the music is coming from the room around you. The Creative Zen Air Earphones provide the best headphone experience of positional and binaural sound that I can remember. The Active Noise Cancelling function isn't strong enough to block out a screaming baby but was otherwise pretty effective. The SXFI technology has the added benefit of enabling me to have a genuine conversation with someone while listening to music on ambient mode which I have never managed before.
In a speaker test, the earphones performed well between the highest (15,300Hz) and the lowest pitch (19-20Hz) ranges that I can hear. When the bass is pushed hard the speakers do get a little rattle-y and I notice that the in-built equaliser doesn't let you push the bass too high. If you need something to thump your heart for you while you run, these earphones might not give you what you need. In all other ways though, these are excellent earphones.
Gripes
As mentioned above, the Creative Zen Air Earphones do struggle to deliver a strong bass sound and rattle a little at the lowest registers. The charging cable was really short but I have a wireless charger and loved that I could just drop the case on it and know that it would be ready for me when I wanted it. I still don't like the feeling of earphones inside my ear but there's really nothing that can help with that beyond an ear transplant.
For me, the most annoying feature of these earphones are the buttons. Each capacitive button has 5 or 6 different functions depending on how long you press them and for how many times. It is almost impossible to intentionally pause the music, change the volume or turn the earphones off without accidentally triggering some other function. It is also quite difficult to remember which button serves which function and I found I had to keep the manual handy while I used them.
Conclusion
If you are someone who likes music, or have always dreamed of a soundtrack following you as you go about your day, I can't imagine anything better than the Creative Zen Air earphones. The SXFI sound is genuinely impressive and worth experiencing. The ability to switch between ambient mode and Active Noise Cancelling and its tiny charge box make these excellent earphones for everyday use. Their weak bass makes them less than ideal as headphones to use while working out but the rich sound quality more than makes up for this shortcoming. At around $70 AUD, these earphones are an excellent purchase and a wonderful way to enjoy music anywhere, any time.
DRN would like to thank Creative for providing the review unit.